Title: The Best Free Mac Apps of 2023
Introduction:
As Mac users, we are fortunate to have access to a wide range of applications that enhance our productivity, creativity, and overall Mac experience. In this blog post, we will explore the best free Mac apps of 2023 that offer exceptional features and functionality without costing a dime. Whether you're a student, professional, or casual user, these apps are sure to make your Mac experience even better.
1. Brave Browser:
If you're looking for a fast, privacy-focused web browser, Brave Browser is an excellent choice. With built-in ad-blocking and tracking protection, Brave ensures a smooth and secure browsing experience. It also supports extensions and offers a clean, user-friendly interface.

2. Spark:
Managing email can be a daunting task, but Spark simplifies the process with its intuitive interface and smart features. This free email client offers powerful organization tools, email snoozing, natural language search, and seamless integration with popular email services like Gmail, Yahoo, and Outlook.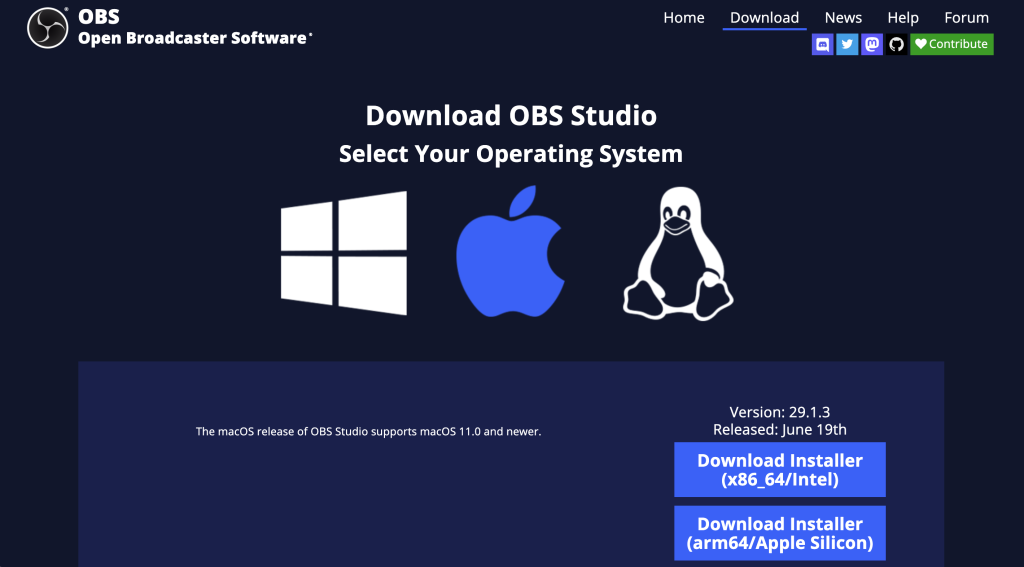 3. OBS Studio:
For content creators and streamers, OBS Studio is a must-have app. It allows you to capture and record your screen, create professional-looking live streams, and even add overlays and effects. OBS Studio is feature-rich, highly customizable, and supports streaming to popular platforms like Twitch and YouTube.
4. Notion:
Notion is a versatile all-in-one productivity tool that helps you organize your life and work. With its clean interface and powerful features, it's perfect for note-taking, task management, project collaboration, and more. Notion offers a wide range of templates and supports seamless syncing across devices.
5. GIMP:
GIMP (GNU Image Manipulation Program) is a free, open-source alternative to Adobe Photoshop. It provides a comprehensive set of tools for photo editing, graphic design, and digital art. With GIMP, you can retouch images, create stunning visuals, and unleash your creativity without spending a dime.
6. VLC Media Player:
When it comes to playing media files on your Mac, VLC Media Player is a reliable and feature-packed option. It supports a wide range of file formats, including video, audio, and streaming protocols. VLC offers advanced playback controls, subtitle support, and the ability to convert media files.
7. Slack:
If you collaborate with teams or work remotely, Slack is an indispensable communication tool. It allows you to create channels, send direct messages, and share files effortlessly. Slack integrates with various productivity apps and services, ensuring seamless collaboration and efficient workflow.
8. LibreOffice:
LibreOffice is a powerful free office suite that includes a word processor, spreadsheet software, presentation tool, and more. It offers compatibility with Microsoft Office formats, allowing you to work on documents without any compatibility issues. LibreOffice is a great alternative to expensive office software.
9. HandBrake:
If you need to convert video files to different formats, HandBrake is the go-to app. It's a free and open-source video transcoder that supports a wide range of input and output formats. HandBrake allows you to customize video settings, add subtitles, and even batch process multiple files.
10. LastPass:
Managing passwords can be overwhelming, but LastPass simplifies the process. It securely stores your passwords, generates strong ones, and automatically fills them in for you. LastPass offers multi-device syncing, making it easier to access your passwords across all your devices.
Conclusion:
The year 2023 brings a plethora of impressive free Mac apps that cater to various needs and enhance your productivity, creativity, and overall Mac experience. From web browsing to content creation, organization to multimedia playback, these apps offer exceptional functionality without costing a penny. Try them out and discover how they can make your Mac usage more enjoyable and efficient.